Or maybe it's more correct to say I've written it. The first draft is done, at least.
According to my writing coach, it's a rite of passage to take a selfie of yourself with your draft manuscript, so, here we are: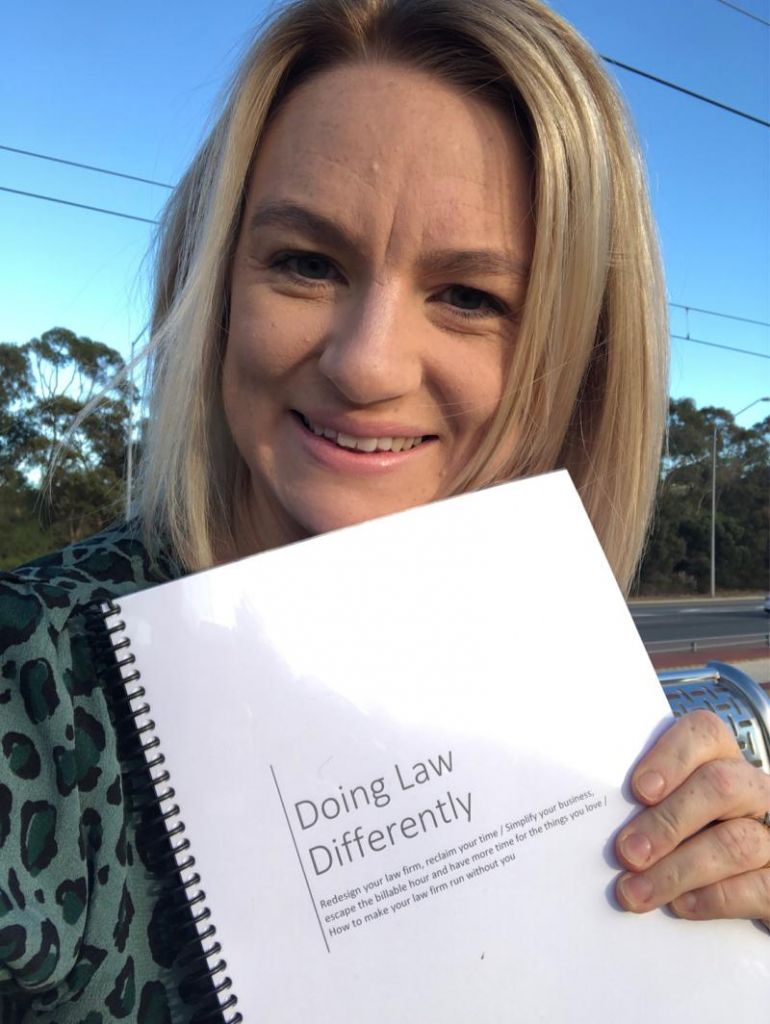 Clearly, the tag line is a work in progress, but the hard part (all 43,018 words) is done. Now it's time for editing.
Doing Law Differently is written for leaders of small law firms who:
Feel overwhelmed. Every part of their law firm depends on them. They want to take a holiday and know that their business will keep running without them.
Are too busy doing legal work and have no time to work on their business.
Want to adopt a more modern approach to law. They know they want to do something differently, but need guidance on what to change and how to implement it. They're so overwhelmed with ideas and advice that they do nothing.
If this sounds like you, I'd love it if you would answer a few short questions for me. Your comments will help me to refine my book as I finish editing and head for publication! Find the questions here and I'll make sure to let you know when the book is ready for order!